First, I would like to thank Era (https://thehiddensoul25.wordpress.com/) for nominating me for my second Sunshine Blogger Award☀️! I am very very very grateful to her for this award! Era is a truly AMAZING person whom I have met on WordPress and she writes some AMAZING stuff as well. Go check out her blog and you will not leave disappointed!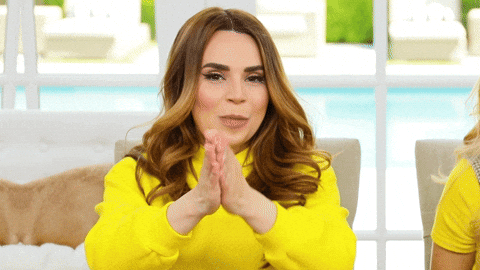 Rules:
Thank blogger(s) who nominated you and link back to their blog.
List the rules and display the Sunshine Blogger Award logo in your post and/or on your blog.
Answer the 11 questions the blogger asked you.
Nominate up to 11 new blogs to receive the award, write them 11 new questions and notify them about the nomination.
Question Answers:
Do you think your name is cute?
Yeah, I think it's cute! Do you think my name is cute?
2. If you had a chance to name yourself, which name would you choose and why?
I think I'll stay with Tarushi; I think it suits me.
3.Do you have any hobbies other than writing
I'm really into sketching, badminton, cycling, swimming…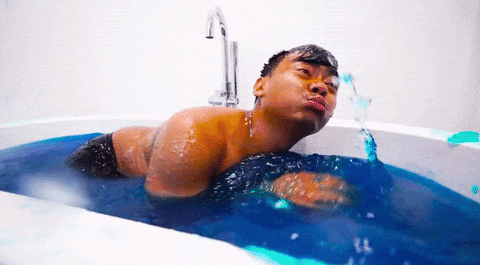 4. Be it books or movies, if given chance, which character's life would you choose to live and why?
Oof, this was a hard choice. I would choose Hermione Granger! I wish I got to live like her🤩
5. If you have a job now, are you happy with it? If you could change it now, which one would you choose?
I am a student. Shall I change my job🤔
6. Do you like to cook?
It really depends on my mood!
7. Which is your Zodiac sign?
Leo✌️
8. Do you believe in predictions made for your zodiac sign?
If they are good predictions then, yes😂
9. Are you, so far, proud, and satisfied with your blog's progress?
Mhmmm…it could definitely be better but 2020 has been a great year for this website.
10. What's the most useless piece of knowledge you know?
No knowledge is useless🤷‍♀️
11. Which is your favorite work from your blog? Leave a link so everyone can enjoy it.
It's called 'Voice of Martyrs' which was about the Pulwama Attack which took place a few years ago.
https://tarushispeaks.wordpress.com/2019/02/16/voice-of-martyrs/
Nominees:
I would like to nominate everyone for this award! I really want to know how each of you spread positivity through your writing😊 (questions are the same!)
---
Second Award!! I have been nominated by Era for 'Wanna Know You Better' and I'm loving this! Thanks to Era for another award😊; I'm glad she found me capable for 2 AWARDS here. Era is a kind, down-to-earth person and her blog name 'The Hidden Soul' says everything about her! Her posts are great so if you STILL haven't checked it out, here is the link to her site:
https://thehiddensoul25.wordpress.com/
I have also been nominated by Rishika! Rishika is an awesome blogger…I find her posts inspiring and pretty helpful! Go check it out by clicking on the link below:
https://theetherealunicorn.wordpress.com/
Riya started his challenge "Wanna Know You Better!"! I discovered her blog recently and I have no words to explain! Check out her blog (https://worldofmythoughts2017.wordpress.com/) and you will not leave disappointed!
Rules:
Title the blog post as "Wanna know you better!!"
Describe Riya's blog and a put link to her post.
Describe and thank the one who nominated you.
Copy all the questions and answer them one by one.
You may create your own questions for your targets
Pass the game as a challenge to any of your favorite bloggers and mention them in your post.
Add a link to your post in the comment section of the Host and nominees below so that they would come to know about you.
State the steps.
Question Answers:
Have you ever been foolhardy? When? Why? Describe briefly.
There must have been times where I have been but I think others can judge better of my behaviour!
2. How do you prefer the curtains, drawn or pulled apart?
Usually pulled apart.
3. What kind of a "dream home" you dream about?
I would love to have a home where all my friends and family live, that would be home for me. I haven't thought of it much, but a dog could complete the family😏
4. If you had the power to transfigure into an animal/bird/insect as per your will what would you've chosen? Why? (Only one allowed!)
A swan🦢. I love swans; their colour, their behaviour, everything about them! I would love to experience their life.
5. If I offer you Watermelon or a Chocolate ice-cream during summer what will you choose? Why?
Chocolate ice-cream, please! I think Watermelon can be good too, but I loveeee ice creammm.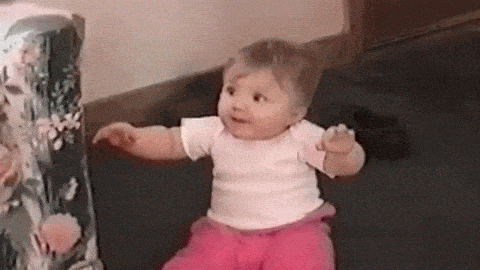 6. In your home what's your favorite inanimate object and tell me the reason behind that?
On my last day of school in London, my friends gifted me a scrapbook with messages from all friends, classmates and teachers. Some wrote poems for me and others made me relive moments through pictures they put in the book. That scrapbook is with me and I like to think of the messages in it whenever I feel bored! So for me, it's that scrapbook.
7. If you had got an opportunity to make somebody else's blog (except mine) yours which blog would you've swapped with? (Take it as a compulsion. I know we all love our own creations and couldn't dream of exchange! I just want to know your favorite blog)
I am really not sure! I love everyone's blogging websites and would definitely NOT dare to make anyone else's blog mine! (Quick question to people reading this: would YOU take my blog if you had the chance?)
8. Which is/was your favorites swing in the park?
This kind of swing was in a park near my house. I loved it sooo muchhh!!!!
9. Anything you would like to suggest to me to become better? (You can't answer Nothing)
I would just like to tell you: be yourself! Don't fear what others may think of what you wrote; be carefree! It's not an improvement suggestion but just some advice.
10. How do you feel about God? (I know you can write a novel on this but just tell me in less than 100 words)
I feel that God resides everywhere. He is in every animal, being, object so it would be wrong to disrespect him since he is always listening. Worship him, believe in His doings and what he does is always for the greater good!
I would like to nominate everyone here, all of you really deserve it and I hope you do participate😊
Thanks to Era and Rishika for the awards❤️(how were my answers?)
(Alsooo…GIFs inspired by 'The Bold Girl'😂)
By Tarushi
Poetry #Sunshinebloggeraward 2020 Awards Wanna know you better
Hi! I am a 13-year-old currently studying in the Netherlands. For 5 years, I was studying in London and moved to India for some time in July 2019. First of all, I love playing the western flute and have been playing for quite a few years now. Playing and also, listening to music is definitely my passion. Some sports I enjoy playing are badminton, netball, swimming, football, cricket (these are the top 5!). Ok, so let's talk about poetry. I wrote my first poem in a primary school in England and this inspired me to start writing poems on WordPress. Some of my recent poems are about global issues such as climate change, depression, bullying etc. Writing poetry is another passion of mine…so, check out my poems on WordPress. I don't know what else I could say here so, hope you love my poems…..happy reading!!