OH MY GOD. WHAT THE HELL. PENABLE AWARD??!!!!!! I'm so excited🥳
I don't have enough words to express my feelings right now…I'm so so so grateful to HR. Phoenix (https://penable.net/) for congratulating my poem, 'Jar of Dreams' as runner-up in this week's thursday competition! Here is the link to my poem:
https://tarushispeaks.com/2020/06/20/jar-of-dreams/
Rules:
Tag your post with the #penableaward
Display the Penable award logo (above) on your post and follow Penable if you haven't already
Thank the person that nominated you
Tell us what your writing talent is
Answer three questions that you have been asked
Nominate three inspiring people for this award.
Let them know of their nomination
Give them three new questions to answer!
My Writing Talent
❤️❤️If you know me or have followed me here, you probably know that I love writing poems. I started writing 2 years ago and my blog is at its peak right now because of YOU! A very big thank you to everyone for believing in me and joining me in this journey on this platform❤️❤️
Answers to questions asked:
1. You have a time machine, where would you go back to and why?
I will probably go back to the time when homework was invented. There's no need for explaining on this one🙄😂

2. What are three books from your childhood that you wouldn't mind reading today?
Well, I can read 'Charlie and the Chocolate Factory' again…I wouldn't mind! Also, 'Mao's Last Dancer' and 'The Lion, The Witch and The Wardrobe.'

3. Summer or Winter and why?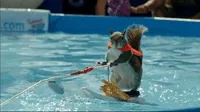 Summer because of the heat, the amazing outdoor sports and the fun😄
Nominations:
Well, I would like to nominate the Bold Girl for this award… SHE IS AWESOME. Do check out her blog😛
Second nomination is The Social Vigilante! I find your blog very informational and inspiring!
My Questions:
If you could create your own family of celebrities which has 4 members (including you), who would you include?
Where's the next place on your travel bucket list and why?
What's the best joke you've ever heard?
Thanks to HR. Phoenix for this award, once again🤩
By Tarushi
Hi! I am a 13-year-old currently studying in the Netherlands. For 5 years, I was studying in London and moved to India for some time in July 2019. First of all, I love playing the western flute and have been playing for quite a few years now. Playing and also, listening to music is definitely my passion. Some sports I enjoy playing are badminton, netball, swimming, football, cricket (these are the top 5!). Ok, so let's talk about poetry. I wrote my first poem in a primary school in England and this inspired me to start writing poems on WordPress. Some of my recent poems are about global issues such as climate change, depression, bullying etc. Writing poetry is another passion of mine…so, check out my poems on WordPress. I don't know what else I could say here so, hope you love my poems…..happy reading!!