Hi everyone! I know I haven't been posting on WordPress much but I really hope you enjoy reading this post!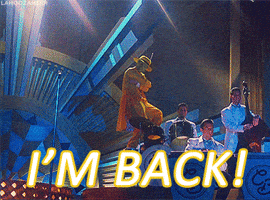 So, I tried doing digital art and I am very curious to know what you think of it. I have started off with using Adobe Draw and Adobe Sketch on my iPad.
My first drawing is a portrait of a famous American singer-songwriter, Billie Eilish! I could not really create effect on the skin since I did not have access to specific brushes. Here it is:
The second one is a bit different:
For these drawings, I created several layers for each part of the body. It's very important to work with layers so you can work on an individual part without affecting the other parts!
Tell me what you think about them in the comments! I would love to get some feedback on them so I can also see how can improve!
By Tarushi
Hi! I am a 13-year-old currently studying in the Netherlands. For 5 years, I was studying in London and moved to India for some time in July 2019. First of all, I love playing the western flute and have been playing for quite a few years now. Playing and also, listening to music is definitely my passion. Some sports I enjoy playing are badminton, netball, swimming, football, cricket (these are the top 5!). Ok, so let's talk about poetry. I wrote my first poem in a primary school in England and this inspired me to start writing poems on WordPress. Some of my recent poems are about global issues such as climate change, depression, bullying etc. Writing poetry is another passion of mine…so, check out my poems on WordPress. I don't know what else I could say here so, hope you love my poems…..happy reading!!